Prof. George Mickhail
Bryant University - Beijing Institute of Technology
Research Area: Financial Statement Analysis; Management Accounting; Financial Risk; Management; Accounting; Financial Analysis
Speech Title: The Corrupting Geopolitical Influence of Corporate Australia
Abstract:The'Luxleaks'and'Panama Papers'revelations highlighted the widespread financial and legal practices of aggressive tax planning and tax avoidance within the bounds of a Tax Code, while using sophisticated business and accountancy practices to minimise corporate tax liability. In most cases, it was a case of Tax avoidance which is different from the illegal Tax evasion practice of partial or non-payment of taxes due. In the wake of those revelations, the European Parliamentary Research Service estimated lost revenues to the European Union due to corporate tax avoidance to be around 160 to 190bn euro a year. A similar result was reported in a recent study by the U.S. National Bureau of Economic Research, which found that US Corporations Tax privilege due to US power and tax havens, translates into about $180 billion a year of lost tax revenue. Those lost revenues are critical to the provision of much needed services such as health, infrastructure and education in countries around the world – including Australia, Europe and the United States. The question is how do Australian, European or U.S. laws still 'allow' this harmful phenomenon of corporate tax avoidance? The obvious answer is that whatever mechanisms (and their 'evolution' over a long period of time), be that regulatory or otherwise, have failed to stop the problem in the first place. In considering this question and in the light of the obvious limitations of regulatory regimes, our attention needs to shift from a theorisation focused on regulation and practice to a focus on the people behind those regulations and practices. Most academic research and reports from Australian, European and U.S. institutions have studied corporate tax avoidance, its estimated cost and the different mechanisms of tax avoidance used by multinationals - but only a small number of investigative journalists have worked on the connections between regulators and companies having recourse to tax avoidance. The rationale is that the existence of connections between regulators and companies practicing tax avoidance could slow down the tax regulatory process. Thus, a focus on the enabling connections between regulators and (external audit firms acting as proxies for CEO's of) corporations benefiting from corporate tax avoidance. The review of the existing literature highlighted that these connections could be explored through the educational and professional backgrounds of those connections. To answer the research question and to be able to either confirm or refute the propositions formulated, this research work adopted an abductive research approach and a descriptive type of research design. A social network analysis of the regulators, auditors and directors of corporations confirmed the existence of strong educational and professional connections between regulators, auditors and companies practicing tax avoidance. The findings are certainly topical in the fight against tax avoidance, and no doubt the recent removal of an elected Prime Minister for the fourth time in less than a decade by an alliance of politicians, think tanks and the media - acting as proxies for ('shadowy') corporate interests warrants a closer examination of corporations that would stop at nothing to destablise governments and the national interest, which dare to challenge their 'rent seeking' monopoly power over resources and markets.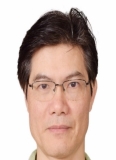 Prof. Bibo Liang
School of Economics, Guangdong University of Finance &Ecomonics
Research Area:International trade theory, Sino-US economic and trade relations, Sino-European economic cooperation, WTO and regional economic integration
Speech Title: The Effect of Institutional Change & Technical Progress on International Division of Labor
Abstract:This study analyzes the influence mechanism of institutional change and technical progress on the international division of labor status in global value chains through theoretical derivation, and the concerning data from representative developed & developing countries are collected for regression analysis to verify the effect of institutional change and technical progress on international division of labor status. The empirical test result shows that the optimization of institutional quality and progress of science & technology have positive effect on international division of labor status of global value chains, meaning higher institutional quality and more advanced science & technology lead to higher status of international division of labor in global value chains. The empirical result also displays that the improvement of institutional quality from developing countries has more positive effect on international division of labor status in terms of impact magnitude compared to that of developed counties. Inversely, the progress of science & technology from developed countries has more positive effect on international division of labor status in terms of impact magnitude compared to that of developing countries. The research conclusion implicates that there is a huge room for developing countries to improve their institutional quality and develop science and technology, and the global governance system could also be improved more effectively if there is no obvious gap between developed & developing countries in terms of institutional quality and technological level.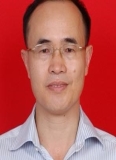 Prof. Kuixi Xiao
School of Economics and Trade, Guangdong University of Foreign Studies
Research Area:Finance and investment, international trade and industrial economy
Speech Title: Guangdong's specific goals and guidelines for "carbon peak and carbon neutrality" under major global changes
Abstract:With China's "dual-carbon" goal and policy deployment, and about 110 countries making zero-carbon commitments, 2021 can not only be called the first year of China's carbon neutrality, but also the "first year of global green and low-carbon competition". China's "dual carbon" goal is not only related to environmental protection and green development, but also affects the transformation and upgrading of a series of fields. This report provides an in-depth analysis of the significance of "carbon peak and carbon neutrality", the results achieved, and the areas that need to be improved. As Guangdong Province, which ranks No. 1 in the country in terms of carbon emission allowance transaction volume and transaction value, it is duty-bound to lead the implementation of "carbon peak and carbon neutrality". Regarding the countermeasures of Guangdong Province to realize the "dual carbon", one is to make up for shortcomings in a timely manner. The second is to build a transportation ecosystem. The third is that the energy industry must take "carbon neutrality" as its primary task. The fourth is to strengthen coordination and cooperation among cities and learn from each other's strengths. The fifth is to change the development path and promote the transition from clean energy to green and low-carbon energy. Sixth, it is necessary to explore a green financial service model that meets the goal of carbon neutrality. Seventh, low-carbon development requirements must be fully integrated into development plans.
A. Prof. Haocun Wu
School of Economics and Finance, South China University of Technology
Research Area:AppliedStatistics, Data Mining, Financial & Risk Management, Statistical Analysis for Tourism and Hospitality Industries
Speech Title: An Empirical Study on Regional Innovation of China's Digital Economy
Abstract: The digital economy plays an important role in China future economic development. This study conducts an empirical study on the level of China's digital economy and innovation capabilities, and measures the level of regional digital economy in coastal economic belts. Based on the measured digital economy indicators, empirical research is conducted on the level of digital economy development and regional innovation through multiple linear regression methods, and the relationship between inventions, utility models and appearance innovations and the development of digital economy is compared. Through research, it is found that the digital economy can promote invention, utility model innovation, and appearance innovation capabilities. Finally, relevant suggestions are made for the government to develop the digital economy and improve the level of innovation.