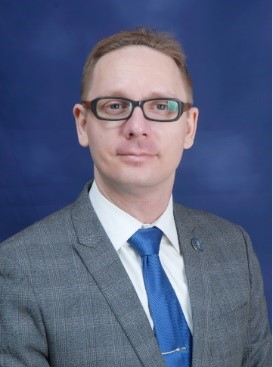 Assoc. Prof. Christian Kahl
Beijing Jiaotong University
Research Area: Human Resourse Management,Cross-cultural Management,Education Science,Work Skill Development,Philosophy
Experience:Dr. phil. Christian Kahl studied at the Friedrich – Schiller University in Jena, Germany. He earned his Master in Education Science, Sociology and Psychology and his PhD. In Philosophy. He joined the Erasmus exchange program and studied for a year at Essex University Colchester, UK.
His PhD. thesis discover the boarding school teacher education and training for highly gifted children in Thuringia, Germany.
Since 2007 he is living and working in various Asian countries, where he has worked at Les Roches in Shanghai, China, Taylor's University Subang Jaya, Malaysia, Almaty Management University Almaty, and currently at Beijing Jiaotong University Beijing,China. At BJTU he holds an Associate Professor position at the School of Economics and Management.
His teaching and interests over the last 15 years are connected education with management. His focus lies on Cross-cultural Management and Human Resource Management, where he is researching on Higher Education Development.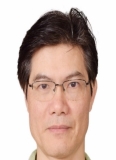 Prof. Bibo Liang
School of Economics, Guangdong University of Finance &Ecomonics
Research Area:International trade theory, Sino-US economic and trade relations, Sino-European economic cooperation, WTO and regional economic integration
Speech Title: The Effect of Institutional Change & Technical Progress on International Division of Labor
Abstract:This study analyzes the influence mechanism of institutional change and technical progress on the international division of labor status in global value chains through theoretical derivation, and the concerning data from representative developed & developing countries are collected for regression analysis to verify the effect of institutional change and technical progress on international division of labor status. The empirical test result shows that the optimization of institutional quality and progress of science & technology have positive effect on international division of labor status of global value chains, meaning higher institutional quality and more advanced science & technology lead to higher status of international division of labor in global value chains. The empirical result also displays that the improvement of institutional quality from developing countries has more positive effect on international division of labor status in terms of impact magnitude compared to that of developed counties. Inversely, the progress of science & technology from developed countries has more positive effect on international division of labor status in terms of impact magnitude compared to that of developing countries. The research conclusion implicates that there is a huge room for developing countries to improve their institutional quality and develop science and technology, and the global governance system could also be improved more effectively if there is no obvious gap between developed & developing countries in terms of institutional quality and technological level.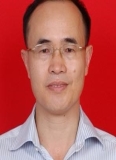 Prof. Kuixi Xiao
School of Economics and Trade, Guangdong University of Foreign Studies
Research Area:Finance and investment, international trade and industrial economy
Speech Title: Guangdong's specific goals and guidelines for "carbon peak and carbon neutrality" under major global changes
Abstract:With China's "dual-carbon" goal and policy deployment, and about 110 countries making zero-carbon commitments, 2021 can not only be called the first year of China's carbon neutrality, but also the "first year of global green and low-carbon competition". China's "dual carbon" goal is not only related to environmental protection and green development, but also affects the transformation and upgrading of a series of fields. This report provides an in-depth analysis of the significance of "carbon peak and carbon neutrality", the results achieved, and the areas that need to be improved. As Guangdong Province, which ranks No. 1 in the country in terms of carbon emission allowance transaction volume and transaction value, it is duty-bound to lead the implementation of "carbon peak and carbon neutrality". Regarding the countermeasures of Guangdong Province to realize the "dual carbon", one is to make up for shortcomings in a timely manner. The second is to build a transportation ecosystem. The third is that the energy industry must take "carbon neutrality" as its primary task. The fourth is to strengthen coordination and cooperation among cities and learn from each other's strengths. The fifth is to change the development path and promote the transition from clean energy to green and low-carbon energy. Sixth, it is necessary to explore a green financial service model that meets the goal of carbon neutrality. Seventh, low-carbon development requirements must be fully integrated into development plans.
A. Prof. Haocun Wu
School of Economics and Finance, South China University of Technology
Research Area:AppliedStatistics, Data Mining, Financial & Risk Management, Statistical Analysis for Tourism and Hospitality Industries
Speech Title: An Empirical Study on Regional Innovation of China's Digital Economy
Abstract: The digital economy plays an important role in China future economic development. This study conducts an empirical study on the level of China's digital economy and innovation capabilities, and measures the level of regional digital economy in coastal economic belts. Based on the measured digital economy indicators, empirical research is conducted on the level of digital economy development and regional innovation through multiple linear regression methods, and the relationship between inventions, utility models and appearance innovations and the development of digital economy is compared. Through research, it is found that the digital economy can promote invention, utility model innovation, and appearance innovation capabilities. Finally, relevant suggestions are made for the government to develop the digital economy and improve the level of innovation.